Copyrighted Material  2007-2020

2021 - CLASSIC INFO PAGE - 2021

BY POPULAR DEMAND WE'RE BRINGING BACK A YEAR END CLASSIC CHAMPIONSHIP

WELCOME TO THE 2021  CLASSIC CHAMPIONSHIP AT:

LAKES ST. CLAIR/ERIE/DETROIT RIVER 

 WEDNSDAY AND THURSDAY, OCTOBER THE 13th-14th Wind date FRIDAY October 15th

  HOURS: DAY 1 7:35-5:30              DAY 2 7:35-5:00

The second day is always the shorter day if we have a wind situation.

OUT OF ELIZABETH PARK, TRENTON, MICHIGAN

HOSTED BY: THE BEST WESTERN WOODHAVEN INN

21700 WEST ROAD

WOODHAVEN, MICHIGAN 48183

FOR RESERVATIONS: 734-676-8000 

DRIVING DIRECTIONS TO THE BEST WESTERN

DRIVING DIRECTIONS FROM COLUMBUS TO THE BEST WESTERN IN WOODHAVEN/TRENTON MICHIGAN

Two primary routes are available. Most direct is to take US Rt 23 north towards Findlay, Ohio merging onto I-75-N all the way to the West Rd. exit in Woodhaven/Trenton Michigan. At the light turn left to go to the Best Western clearly visible once you've tuned onto West Rd (turn right into the combined parking lots). (177 miles) 3 ½ hour drive.

WE WILL BE LAUNCHING OUT OF THE ELIZABETH PARK LAUNCH RAMP IN TRENTON, MICHIGAN.

Best Western is located on West Rd. Exit hotel lot and turn left onto West Rd. Follow West Rd. past (under) the I-75 interchange where you'll start to merge to the right in preparation to turn right onto Allen Rd (south) merging toward the "fast lane" for a left turn onto Van Horn Rd taking it all the way where it dead ends into W. Jefferson Ave. Turn left onto W Jefferson and take it to Grosse Ile Pkwy where you'll make a right turn. The entrance to the Park is on your left as you travel down Grosse Ile.  

DRIVING DIRECTIONS TO THE LAUNCH RAMP

DIRECTIONS TO THE LAUNCH RAMP

CLASSIC CHAMPIONSHIP QUALIFICATION

REFER TO THE 2021 ​TOURNAMENT RULES

FOR FURTHER CLARIFICATION.

1.)  EACH TEAM MUST HAVE PAID FOR A MINIMUM OF SIX EVENTS AND FISHED AT LEAST 4 EVENTS. (ALLOW TWO BUY INN'S)

2.)  ALTERNATES MAY NOT FISH IN THE CLASSIC, YOU MAY FISH ALONE IF YOUR PARTNER CAN NOT ATTEND.

3.)  No pre meeting on Tuesday night. I cant get out of working so we will have a Pre Meeting available to you online soon.

4.)  ALL CLASSIC QUALIFIER TEAMS WILL PAY THE CLASSIC FEE ($200.00) INCLUDING STAFF BOATS AND LAST YEARS TOY. 

5.) CANADA WILL BE OPEN TO FISH AS LONG AS IT CONTINUES TO BE OPEN WITH NO OTHER HEALTH RESTRICTIONS ADDED. YOU WILL NEED A LISCENCE AND CANT TOUCH LAND, ANCHOR OR POLE DOWN.

6.) Remember no power loading your boats in Michigan and watch out for the wing dam directly in front of Elizabeth ramp!

1st Place  Zolman-Nichols

     10 Fish 48.26lbs

1st $7,750.00

Day 1 1st Platinum pot $575.00

Day 2 2nd Platinum pot 23.22  $345.00

           $8,670.00

AS OF 08/13/21

Entering Canadian Waters for Leisure Cruising

You can now enter Canada for leisure and touring, including pleasure fishing, sightseeing and other discretionary purposes (known as loop movements).

However, you must continuously remain on your boat while in Canadian waters not land in Canada nor make contact with another boat not moor or anchor while in Canadian waters

If at any point, you land on Canadian soil, come in contact with another boat or drop anchor, you will be required to report to the CBSA and if you're eligible to enter Canada, you will become subject to all entry requirements including pre-arrival testing and submitting your mandatory information into ArriveCAN. Travellers engaged in transit or loop movements are not required to report to the CBSA.

ONTARIO CANADA FISHING LICENSE

ONLINE LICENSE APPLICATION CAN BE ACCOMPLISHED VIA ONTARIO'S ONLINE PORTAL.  TEAMS SHOULD BE ADVISED THAT THEY WILL BE REQUIRED TO FIRST OBTAIN/PURCHASE AN 
ONTARIO OUTDOORS CARD
(CLICK CREATE WITH NEW OUTDOORS CARD)

​NOTE:  ONCE YOU'VE CREATED YOUR OUTDOORS CARD ($8.57)  YOU'LL THEN BE ABLE TO SELECT YOUR 8-DAY NR SPORT FISHING LICENSE ($53.38)

WITH FEES, ETC., YOUR TOTAL WILL BE $70.00

WALPOLE ISLAND FISHING LICENSE

​FOR THOSE PLANNING ON FISHING WITHIN THE CONFINES OF THE WALPOLE ISLAND FIRST NATION RESERVE YOUR ONLINE PROCESS WILL BE SLIGHTLY DIFFERENT.  YOU'LL BE GOING THRU:

MICHIGAN  FISHING LICENSE

Boaters and anglers require a pleasure craft licence from Walpole Island First Nations (WIFN) as of June 1, if they want to stop in the south end of the St. Clair River.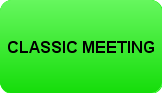 2nd Place  Bores-Uber

     10 Fish 42.52lbs

2nd Place  $3,750.00

           $3,750.00

3rd Place Thivener-Downing

     10 Fish 42.43 lbs

3rd  $3,400.00

           $3,400.00

4th Place  Ivers-Longstreth

     10 Fish 41.24lbs

4th $2,000.00

           $2,000.00

5th  Place  Reese-Redwine

     10 Fish 40.98lbs

5th  $1,700.00

​Day 2 Big Bss 6.65  $360.00

​Day 2 3rd Platinum Pot $230.00

           $2,290.00

6th Place  Seeger-Stannard

     10 Fish 40.95lbs

6th  $1,300.00

Day 1 3rd Platinum pot $230.00

           $1,530.00

7th Place  Tarman-Huston

     10 Fish 40.83lbs

7th  $1,100.00

Day 2 Big Bag 25.61  $500.00

​Day 2 1st Platinum Pot $575.00

​Day 2 2nd Big Bass 5.98 $160.00

           $2,335.00

8th Place  Godfrey-McCarthy

     10 Fish 38.20lbs

1st $1,000.00

2nd Big Bass day 1 5.99  $170.00

           $1,170.00

9th Place  Roberts-Terry

     10 Fish 38.14lbs

9th $700.00

           $700.00

10th Place Lewis-Smith

     10 Fish 36.90lbs

10th $500.00

           $500.00

11th Place  Dawson-Dawson

     10 Fish 36.60lbs

11th $350.00 Gift Cards

12th Place  Norman-Dalton

     10 Fish 36.00lbs

12th $325.00 Gift Cards

Day 1 Big Bass 6.03  $370.00

                 $695.00

13th Place  Parker-Parker

     10 Fish 34.08lbs

13th $250.00

14th Place  Davenport-Nutter

     10 Fish 33.99lbs

14th $225.00

15 Place  Kauth

     10 Fish 33.82lbs

15th  $200.00

2nd Platinum Pot Day 1  

Pickrell-Wilson

Day 1 2nd Platinum Pot 

                   $345.00