Copyrighted Material  2007-2018

EXPERIENCE OHIO'S HIGHEST LEVEL OF TOURNAMENT COMPETITION



THE FIELD IS LIMITED TO 40-BOATS $125.00 PER EVENT.

WITH A 90% PAYBACK AT SITE ON $100 OF THE EVENT ENTRY. 100% OF THE OTHER $25 GOES DIRECTLY TO THE CLASSIC FUND. FULL SEASON ENTRY'S ONLY ACCEPTED.

2023 DATES SCROLL TO BOTTOM FOR KNOX MARINE TRAIL








​PURCHASE INCENTIVE:

Win in a KMTT regular season event with a Knox Marine purchased boat. $200 Sponsor appreciation award. If the winner is not thru Knox Marine we will then move to the best finisher's boat purchased thru Knox Marine $100 sponsor appreciation reward.

2023 FEE SCHEDULE:

TEAM MEMBERSHIP FEE: $50.00 - ALTERNATE FEE: $25.00

SEASON'S ENTRY PLUS MEMBERSHIP $800.00 OR

DEPOSITS FOR 6-EVENTS AND MEMBERSHIP $350.00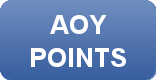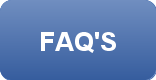 STAFF TEAMS: 

(ENRTY FREE) BUT PAY ALL SIDE POTS AND MEMBERSHIP.

1. DUFNER-HOUSE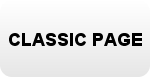 2023 SCHEDULE:

WE ONLY ACCEPT YEARLY ENTRY'S NO SINGLE EVENT ENTRY'S.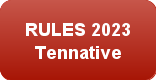 SAT. 05/06/23 ALUM CREEK New Galena Ramp

SUN. 04/30/2023 Pleasant Hill

SUN. 06/11/2023 CLEARFORK

SUN. 07/16/2023 CLEARFORK

SUN. 08/06/2023 ALUM CREEK  New Galena Ramp

SAT. 09/16/2023 DELAWARE  Marina Ramp


We have openings for 2023. No single event entry's allowed you must submit 50.00 deposits on the 6 events and team membership at a minimum that will also hold your spot for the season.  The total on that will be $350.00. The remaining $75 i2 due before each event. I will close down the deposit payment option if filled or after the second event. If you could not make the first one and we still have openings you would still have to put down the 50.00 for the missed event. Remember this year's entry is now $125.00 per event. 

$25 of each entry for every event will go to the classic fund. Classic entry will be $125 and all 100% goes into the classic fund.

SAT. 09/30-10/01 2023 CLASSIC SANDUSKY BAY ONLY (Largemouth and Smallmouth)



2023 CLASSIC FUND

Sponsor's Committed 

2023 EVENT CLASSIC FUNDS

SPONSORS $500.00

 1ST EVENT $475.00

2ND EVENT $ 0,000.00

3RD EVENT $0,000.00

4TH EVENT $0,000.00

5TH EVENT $0,000.00

6TH EVENT $0,000.00

Classic Entry's $0,000.00

2023 CLASSIC FUND TOTAL $975.00